Men's clothing is becoming more and more fashionable. For centuries until now, men also like to wear tight pants or stockings, if you know these guys wear tights best 7 reasons, as men when you wear tights or pantyhose will don't need to feel embarrassed, there is also a panty (an American English term) with sheer nylon hosiery in the United States called pantyhose. They are engineered to feel good and look good, they also provide a number of additional benefits.
Guys Wear Tights for 7 Reasons
In the city where I live, I can see a lot of people who love sports every morning. They are running in tights. If you are still looking for reasons for men to wear tights, these reasons may be able to satisfy you.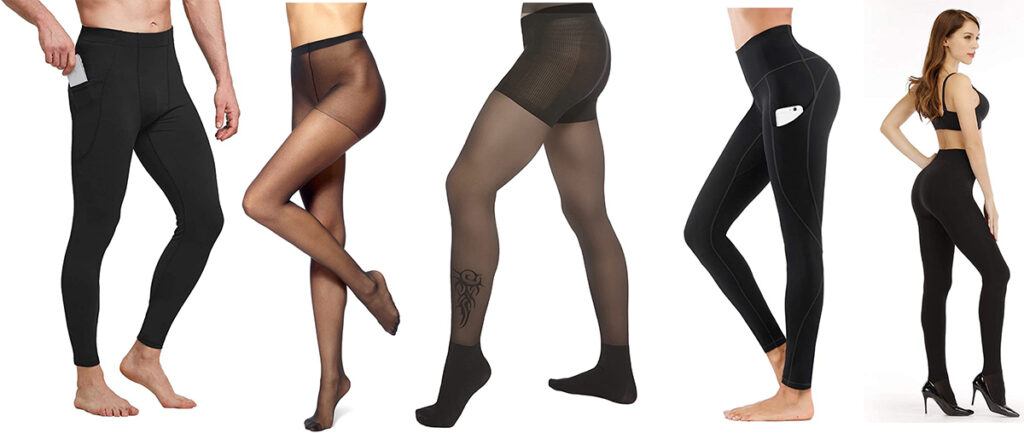 Fashion
Call it hipster, trendy, cool or craze because more and more men now like to wear it. If you feel you have great legs to show off, or just bored with your existing outfit, or just bored with your existing outfit, it may be time for you to wear tights or pantyhose!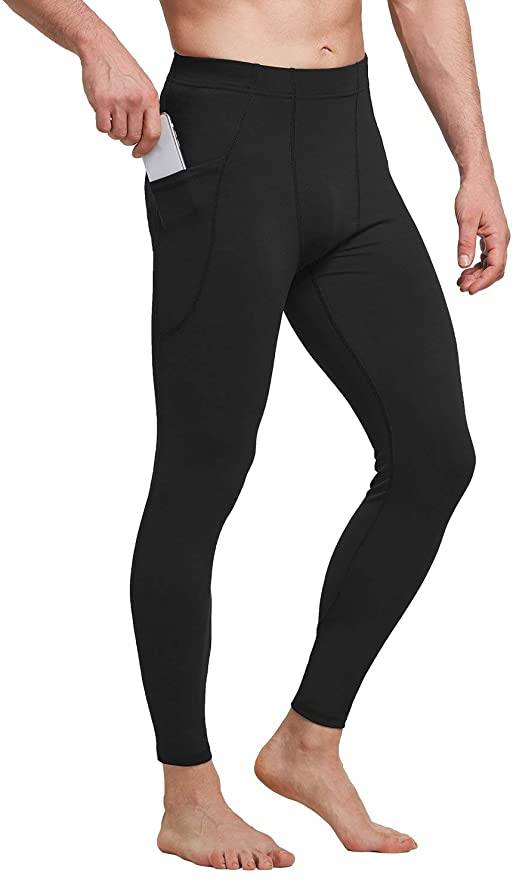 If you want to wear legwear because you think you will find them comfortable and will like the silky feel of nylon on your legs, then you are not alone. Millions of other men around the world feel the same way. Long ago, their only choice was women's tights or pantyhose. They are usually not suitable for men to wear, neither have the right size and having the anatomical room. But now it's different because we can easily buy online tights or pantyhose for men.
Keep Legs Warm in Winter
Fashionable and warm tights or pantyhose can already replace the existing thermal underwear well, so in winter you can see that many women seem to wear very little, they are bare-legged, in fact, they wear a denier coefficient Big Legging or pantyhose.
Many men also wear tights to stay warm in winter, and One of the major reasons people get cold in winter isn't so much the temperature, but the moisture. The cotton industry will convince you that cotton is the ideal fiber for every application, but serious outdoor activists, campers, hikers, hunters, and skiers know that cotton absorbs moisture and becomes cold and humid. Synthetic fibers such as polypropylene and nylon do not absorb moisture, but wick them away and evaporate, leaving the skin dry and warm.
This phenomenon works in hot weather too.  Instead of your skin feeling damp and sticky, sticking to hot car seats and outdoor furniture, the layer of thin nylon keeps your skin dry and comfortable.
Sports, Workout & Fitness
If you like sports, so sports tights will help you perform better. They will keep your muscles warm when you start out and won't be too warm when you're warmed up. Now we can easily buy much lighter weight socks, such as tights and pantyhose online. For sports lovers, it's great!
I like to wear bike tights when cycling, and accordingly, running tights when running. Can I wear pantyhose or compression pantyhose at the gym? The answer is yes. Whether you are looking for mild compression, warmth, something against friction, or to show off muscles, these tights or pantyhose made for men, and their footless versions, also aka meggings are all can be purchased online.
These sports pants/tights for sports, exercise, and fitness are made of soft materials, so they are more comfortable and more elastic. In particular, DRSKIN's tights leggings are loved by men who love sports. IUGA's Workout Pants for Women sell best on Amazon, while Adrian's tights are from Poland.
In most sports, the biggest advantages of our male tights and meggings are leg compression and warmth without bulk. Compression can help with leg circulation and also gives a feeling of support. Typically you would wear a pair of sports tights with shorts to cover the sensitive areas.
Preventing abrasions is also a good reason for some sports activities. In many activities, you will feel warm and comfortable at the beginning of the exercise, but not too hot after warming up.
Work Benefits
I like to wear tights or pantyhose that provide compression when I work. Of course, my husband also often wears it. It can provide stamina to guys who stand or sit in their jobs all day, its thermal insulation will keep you warm and comfortable if you have to go outdoors occasionally, and if you wear pantyhose, it will provide protection from itching. If you are sitting all day, standing or walking all day, then you may want to consider wearing tights or pantyhose. These products can be easily purchased online and will make you feel good all day!

If you work outdoors in the cold weather, you will experience convenience and comfort, as it can be a little warmer outdoors and not too hot indoors-without having to put on or take off long underwear. Also If your job involves travel, tights made for men, or pantyhose made for men (men's pantyhose or mantyhose) are ideal. They take up less space than socks and underwear and you can take fewer pairs; just wash them at night in the hotel sink, hang them to dry, and because the fibers don't absorb moisture, they will be dry by morning.
Leg Health and Circulation
Many hosiery products compress the legs, generally called compression socks or compression pantyhose, they increasing blood flow, energizing muscles, and reducing the risk of circulation problems. and also keep feet dry and reduces foot odor and fungus.
Compressed hosiery products generally provide compression and support above and below the knee. Of cause, some tights also provide this type of support. These products can also help reduce swelling and decrease the dangers of circulatory problems.
improve blood circulation
reduce leg cramps or restless leg syndrome
reduce risk of deep vein thrombosis
reduce varicose or spider veins
Note on foot health: Wearing tights/pantyhose for men/mantyhose is much healthier than wearing shoes without socks. By keeping your feet dry you will not only be more comfortable, but you'll find your foot odor is greatly reduced. keep feet dry and reduces foot odor and fungus.
Important note
If you buy medical products, you must follow your doctor's advice, although some compression socks are labeled as medical.

Anti-Chafing & Blister Preventing
Just as women wear tights, men wear tights also protect your skin from chafing on your feet and in your crotch and thighs. If you hike, they can act as a barrier to keep the friction between the fabric and outer socks, preventing blisters!
If you often walk for long periods of time, getting blisters is no fun. Consider wearing tights or pantyhose for men as a barrier to keep the friction between the hosiery fabric and the socks, instead of rubbing your skin. If you get irritation from your pantyhose or thighs rubbing together, wearing legwear can provide a barrier to prevent that rubbing and irritation.
Field Protective Barrier
If you like camping in the wild, then you need to pay attention to the protective barrier in the wild, because wearing tights will protect your lower body from ticks and large insects.
Conclusion
If one day you see men wearing tights or men wear pantyhose in the city where you live, don't be surprised, because more and more guys wear pantyhose or guys wear tights, but don't you think they are gay, fetish or other, etc. They wear tights or pantyhose just for these reasons.
If you want to know more about how to buy tights or men's pantyhose online or unisex pantyhose, you can read the article of buy pantyhose skills.